Rainbow Manicure
What you need:
Base Coat
Neons ! Pink, orange, yellow, green, blue, purple
Matte Top coat
Sponge wedge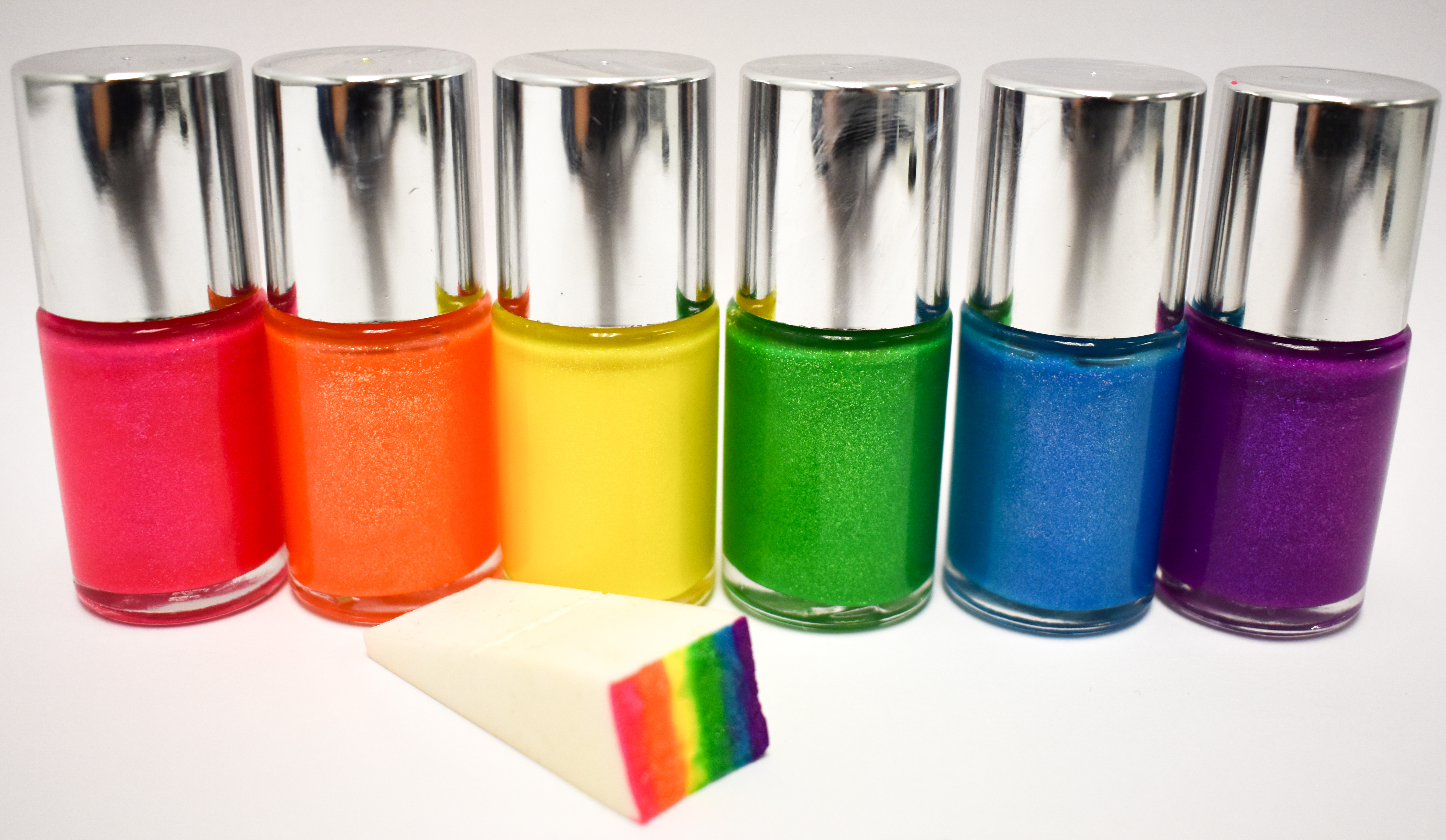 Let's get started! :)
Step 1: Start off with Prepped and primed nails. Then, generously paint a line of each color in the order of the rainbow to the sponge. Make sure to apply enough lacquer in each stripe, otherwise the colors will not transfer to the nail as prominently as you may like. You should have something like this.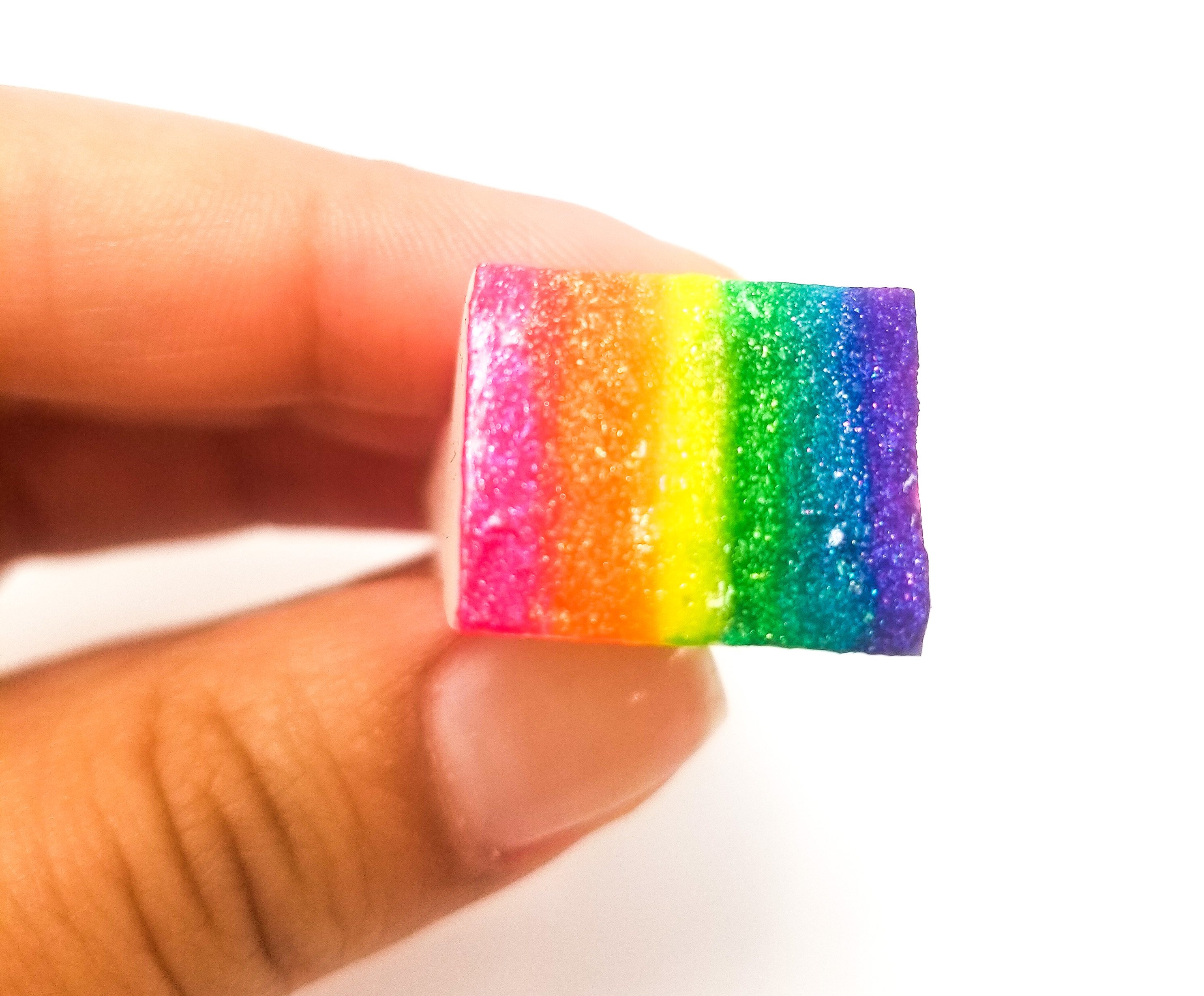 Step 2: Gently, stamp the sponge onto the nail and re-apply in stippling motions until the rainbow pattern appears onto the nail. (on my smaller nails I hand painted each stripe of color to ensure each color would appear).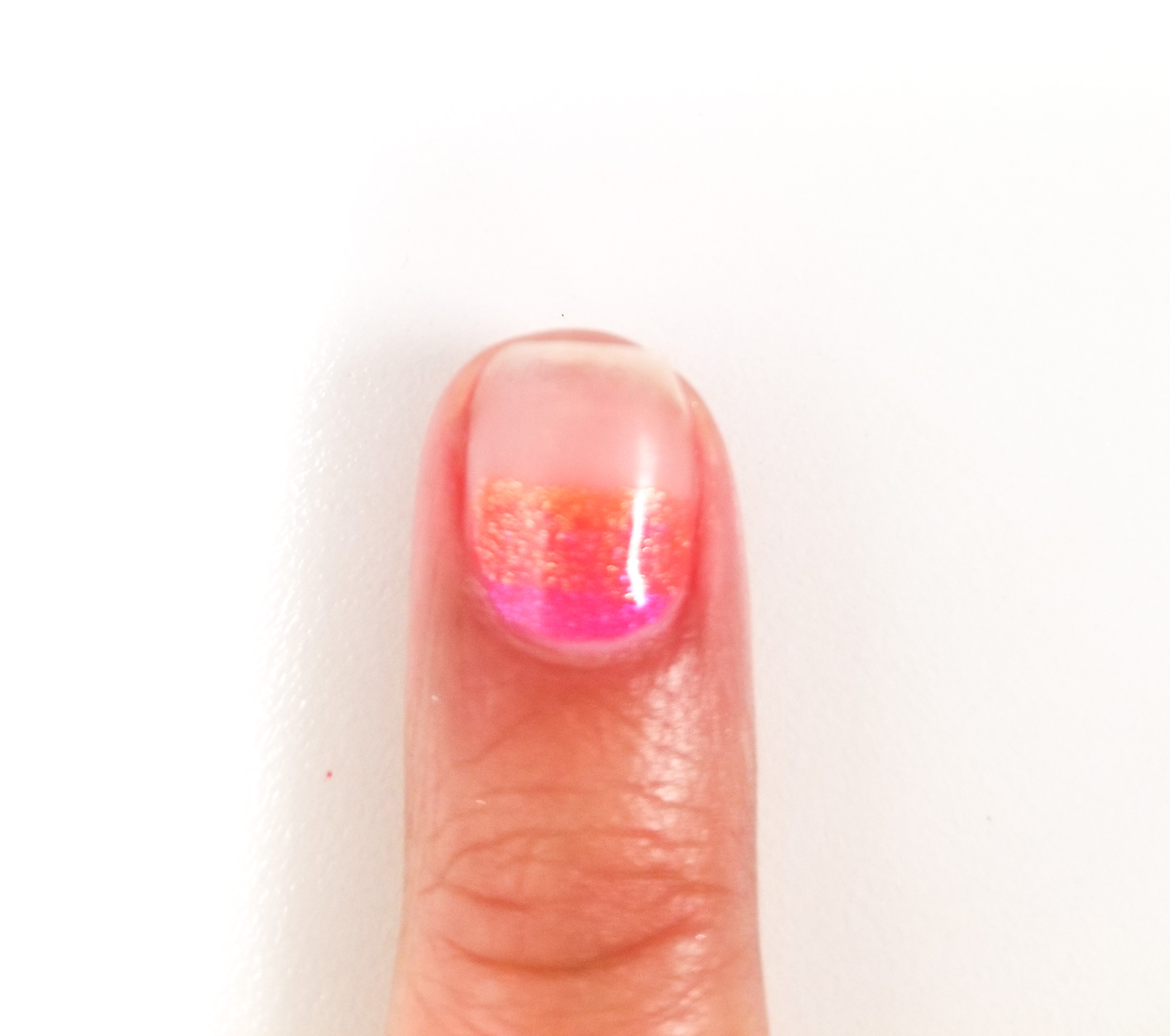 Step 3: TOUCH UP TIME! After painting/stamping each nail, gently go over each color with the original polish brush and "blend" the colors together.
You should have something like this.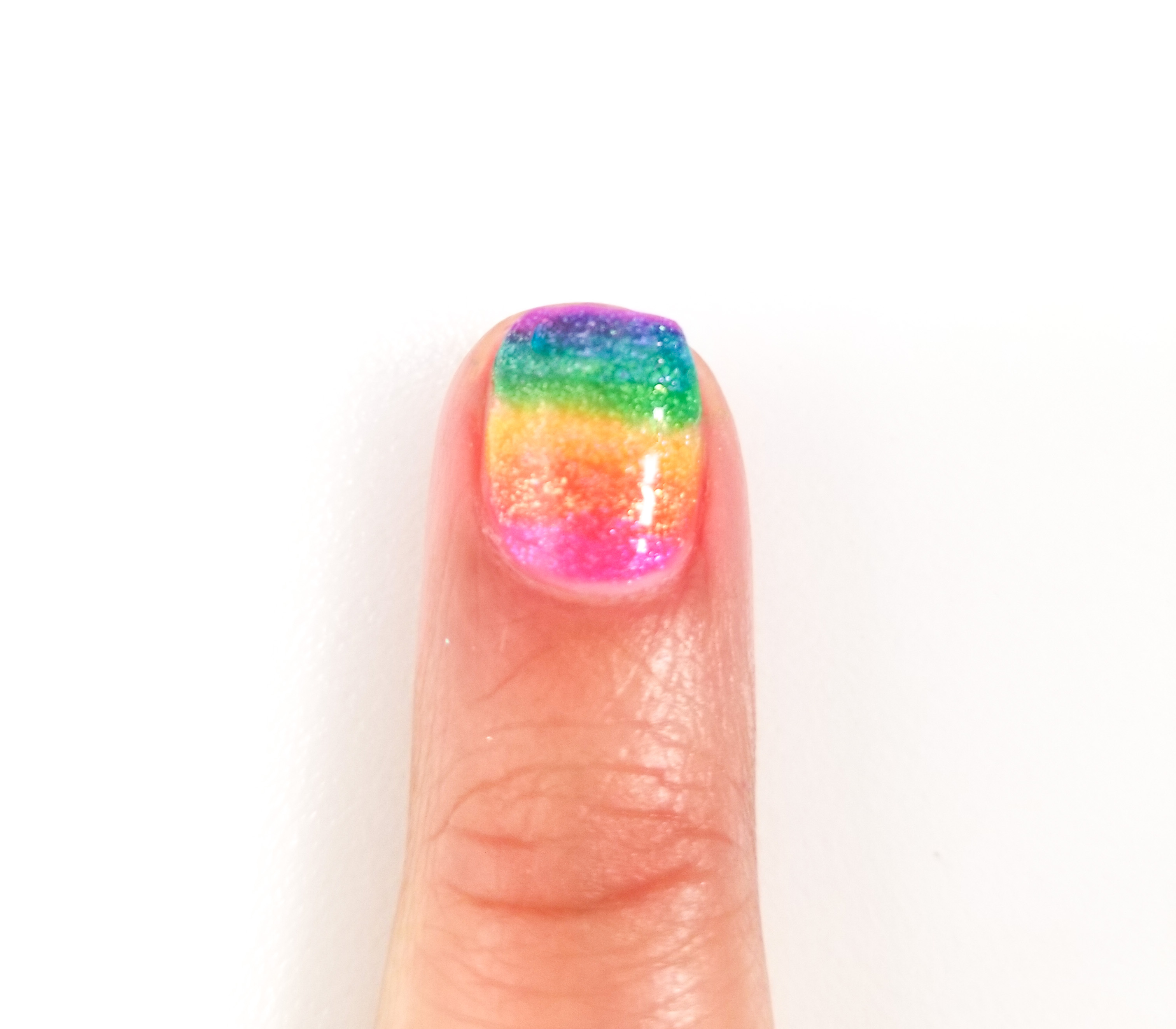 Step 4: After your design is completely dry, apply matte top coat over each nail.