How To Pick The Perfect Shade For Your Skintone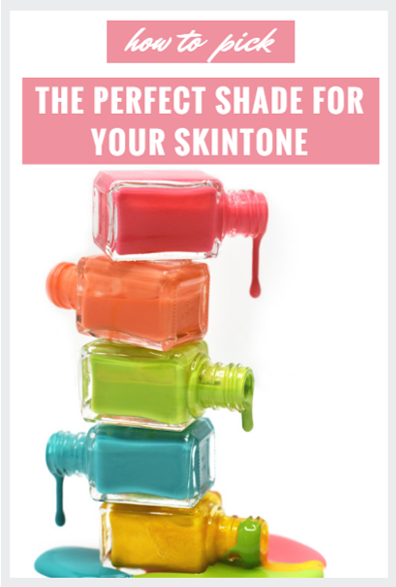 Most of us women have this thing in common where we never seem to pick out a color for ourselves at the nail salon quick enough. We usually go back and forth between a few shades and end up picking a totally different color in the end. And, sometimes even then, we still aren't sure we like it. Some may say this is due to indecisiveness, I say most women just simply do not know what color best suits their skin tone. After gathering information from our color specialists, here's a guide to pick the hottest color for YOU.
---
Fair Skin
Cool toned colors
Nude: A sheer blue based pinky nude is best complimented on light skin tones.
Red: Classic blue based reds and berries
Blue: Deep cool toned navy
Purple: lilac, lavender
---
Medium – Olive Skin
Warmed toned colors
Nude: Opaque, light shades of brown with yellow undertones, cream
Red: Orange based reds and pinks
Orange: Soft oranges, peachy tones
Green: Olive green with yellow undertones
Wild card option: METALLICS! Metallic shades are fun and can play up any look on warm to olive skin tones!
---
Deep Skin
Bold and Fun Colors
Purple: Bright purples and deep plums
Pink: play up fun pinks like magenta and fuchsia
Blue: Go for that intense cobalt blue as appose to a lighter and softer blue
Pastels: Peachy pinks, oranges, and greens and yellows