HOW TO GET SALON QUALITY NAILS AT HOME: QUARANTINE EDITION
Like many of us, you're in quarantine and salons are not open to get your nails done.If your nails look like this (pic below), you've probably gotten rid of your acrylics or gel nails. While we are all in quarantine and practicing social distancing, now is the best time for you to show your natural nails a little TLC and give them a quick makeover in the comfort of your own home.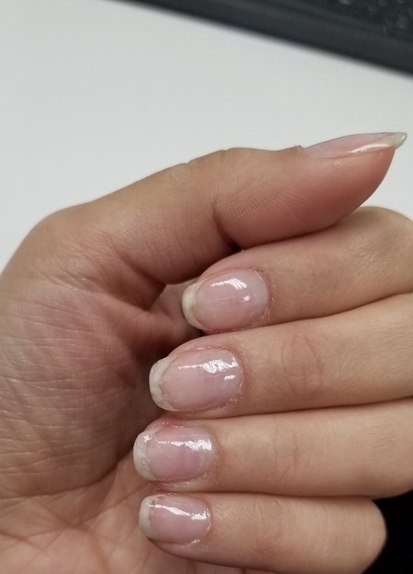 LET'S GET STARTED!
WHAT YOU NEED: Nail clipper
Nail file
Buffer
Cuticle clipper
Base coat/strengthener
Favorite color(s)
Top coat
Step 1: Cut and shape nails. This step is important to ensure all nails are uniform in shape and size.
Step 2: Buff nails. Be sure to Buff the nail plate to get rid of uneven surfaces and ridges on the nail plate. This will create a smooth surface for nail lacquer application later on.
Step 3: Push cuticles back and remove excess cuticles. We want a clean manicure, so removing extra cuticle or dead skin around the nail is essential.
Step 4: Wash hands! Pat dry. We're almost done.
Step 5: Apply base coat. Make sure your nails are completely dry before applying a layer of base coat.
Step 6: Apply your color. Apply two coats of your favorite color, waiting for each layer to dry before applying the second coat.
Step 7: Apply Top coat. Top coat is an important step to ensure you really lock in and protect your manicure. This will also prolong the longevity of your manicure, until next time!
Need nailspiration? Here are some of our favorite manis!