Bloody Nail Manicure
What you need:
Base coat
Nude, red and burgundy nail lacquer
Matte top coat
Step 1: Start off with clean and freshly manicured nails, then apply a thin layer of base coat to the nails.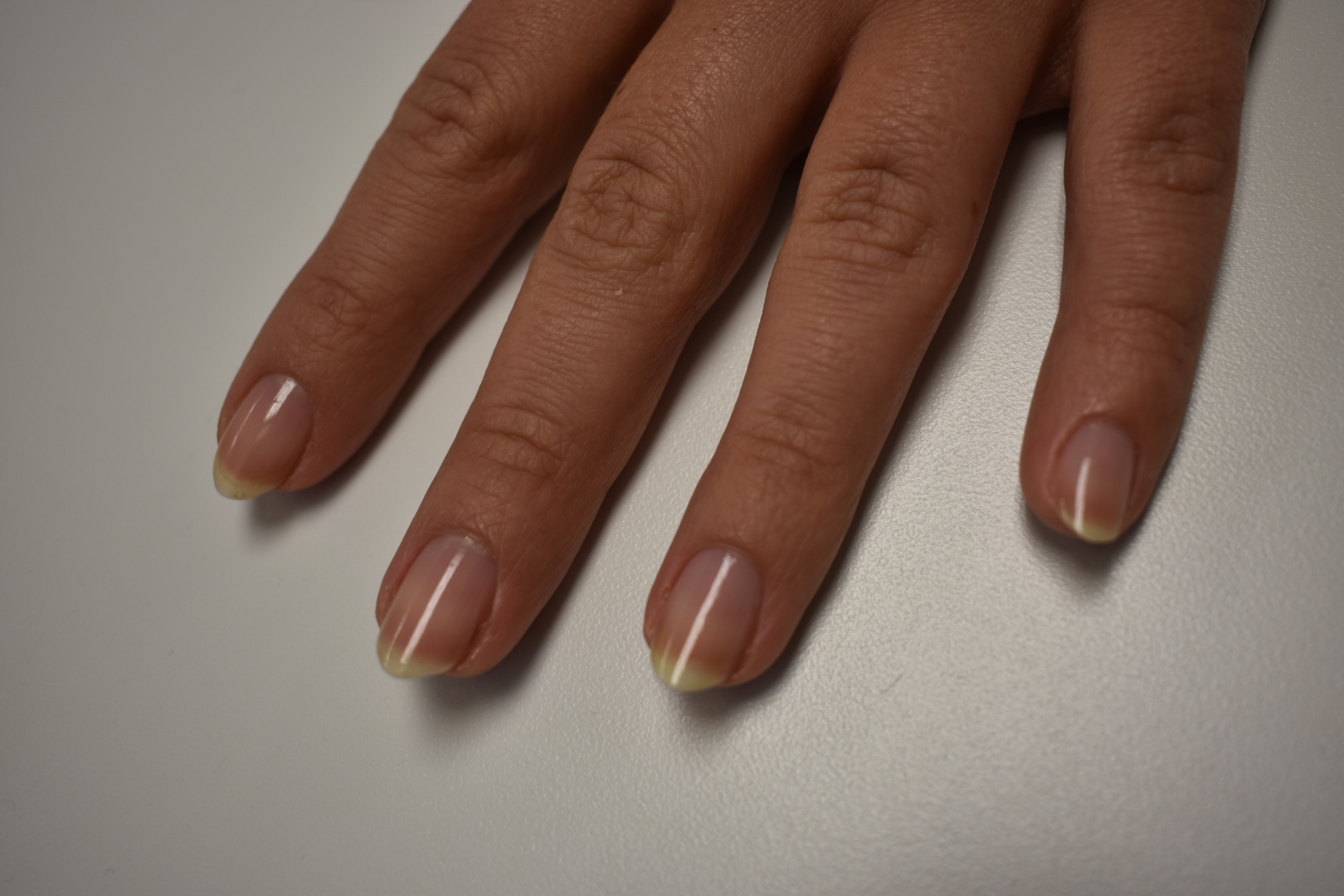 Step 2: Apply one coat of the nude nail lacquer to each nail. Let dry completely.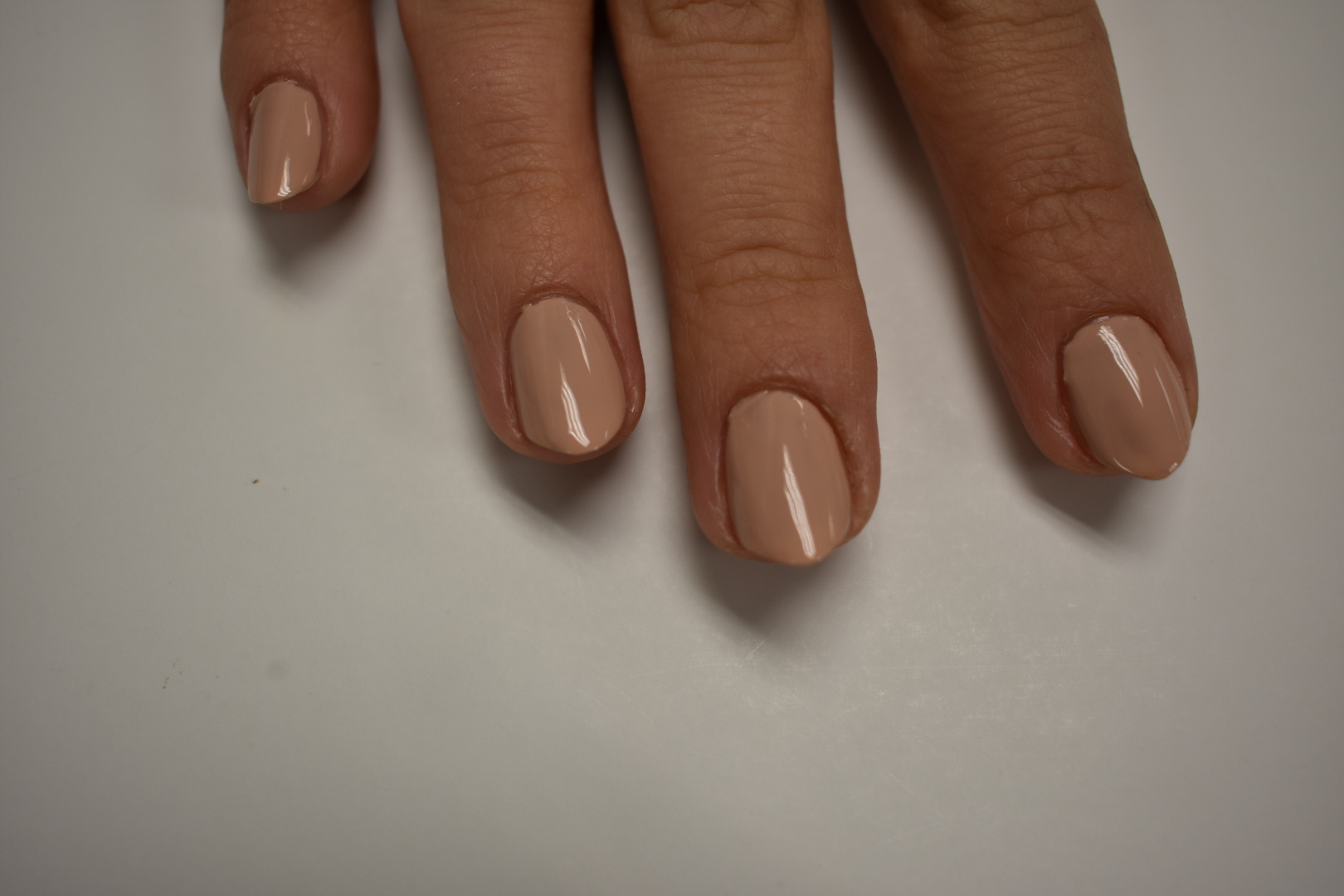 Step 3: With a thin detail brush, apply the red nail lacquer from bottom to top, almost as if you were creating a ombre effect, but messier. This look is supposed to look scary, the messier the better!
Step 4: With the detailed brush dipped into the burgundy nail lacquer, go around the perimeter of the first red we applied to add dimension. This will add to the fresh blood effect we are trying to create.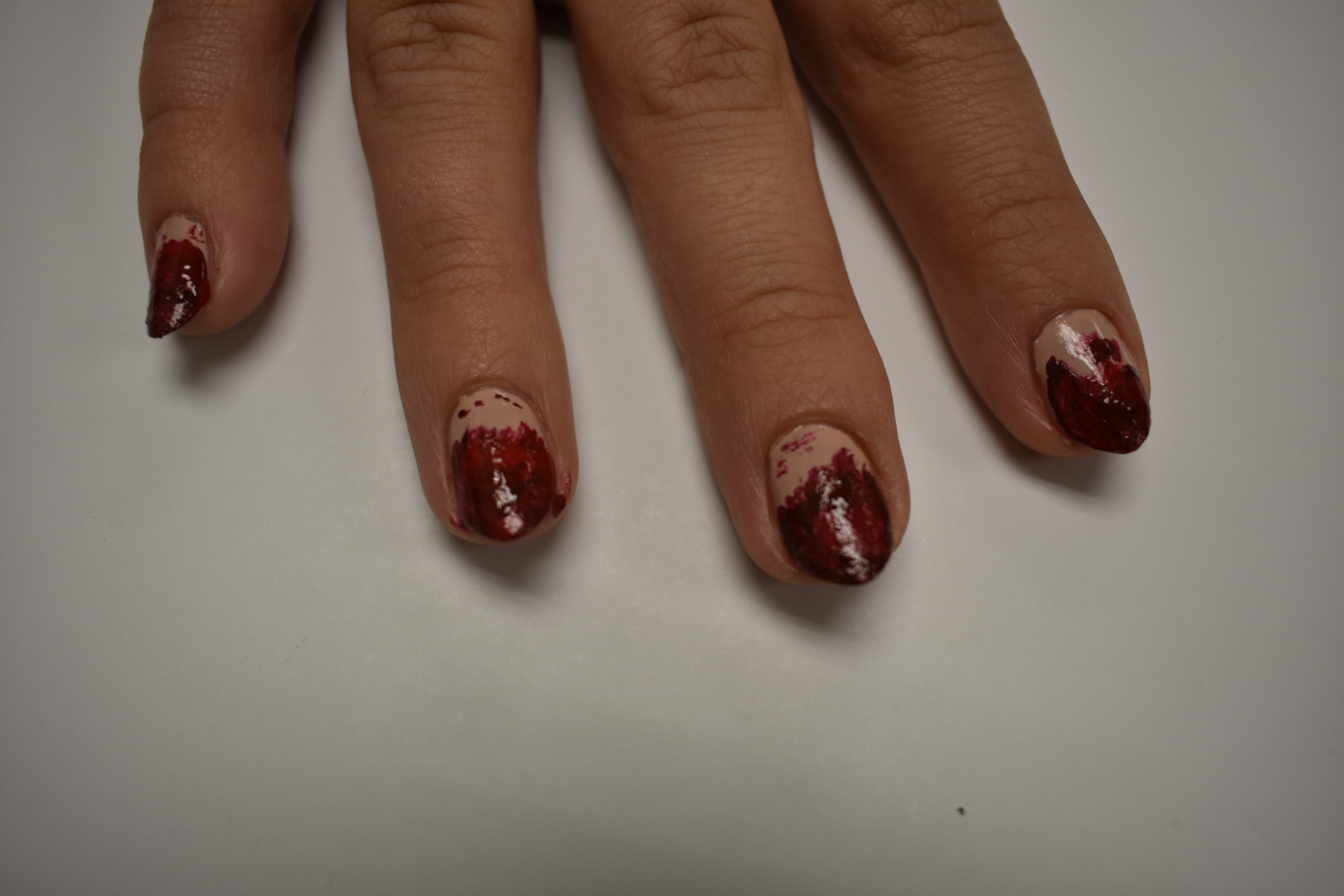 Step 5: Going in with your nude nail lacquer again, blend out the edges only at the middle of the nail. This will give the illusion that the blood is coming from underneath the skin. Let dry completely.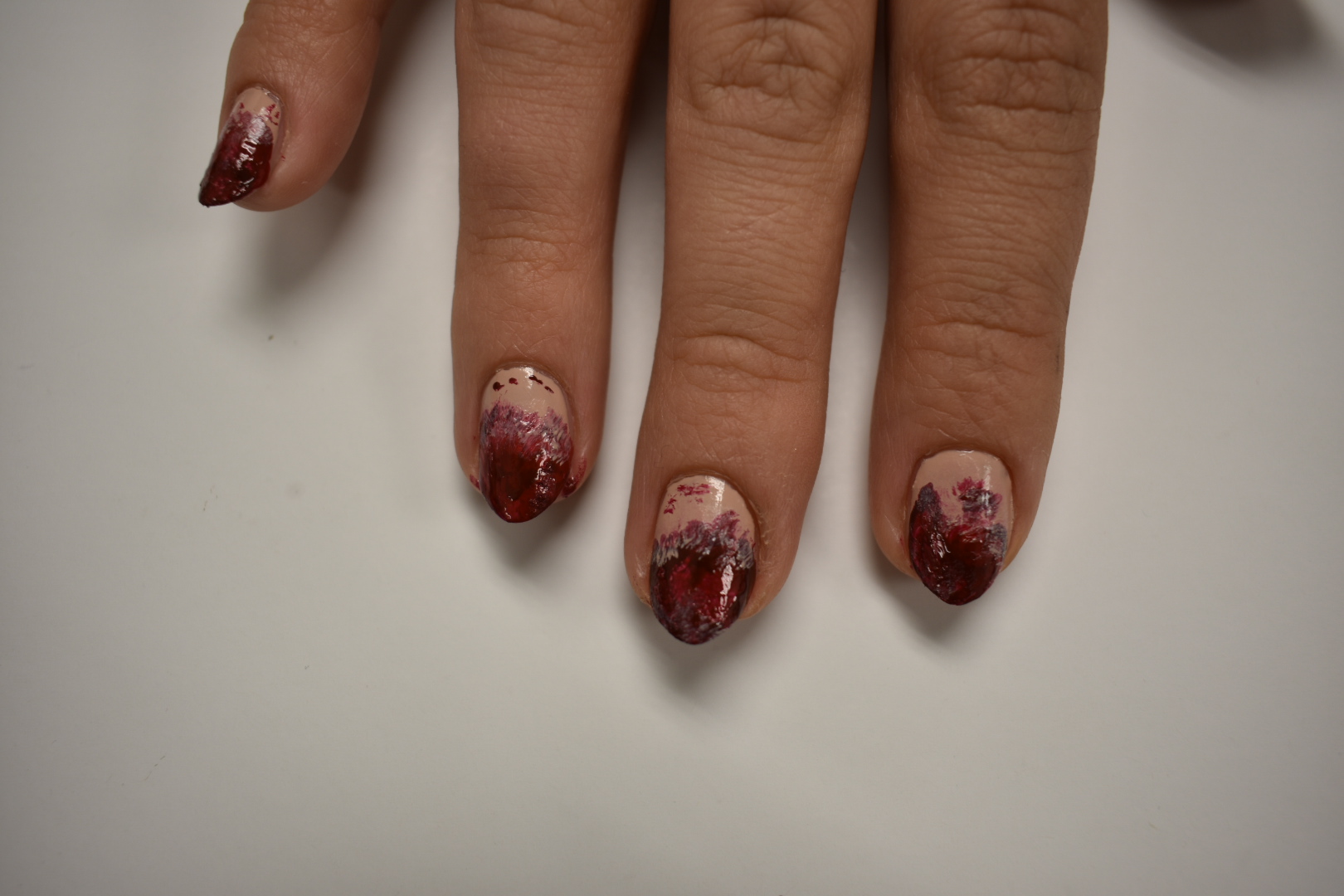 Step 6: Apply a thin layer of matte top coat to each nail. You should have something like this.